Introductions概况
We are a  leader of new generation metal strip materials in the worldwide , and we are always using advanced technology to innovating traditional metal strips. Until today, we developed a claded precision metal strip (also known as composite metal strip), it changed  single or few characteristics and advantages base on a metal .  After clad processing,these clad materials integrated different advantages, so that a metal strip can reach two or  more  characteristics suitable for a wide range of complex working conditions. With the fast development of technology today, Yoogle new generation strip materials will find out more solutions for your requirements.
A new material ,For more new technologies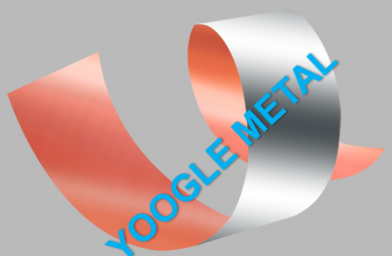 Technologies技术
We seek to gain exhaustive knowledge of the relative advantages of different metals, and to develop technologies for extracting those advantages. By combining the strengths and features of various metals, we create the new metal materials with superior properties.
Environment工艺环境
We offered products do not  expense of the environment, and the environmentally friendly process is our direction in the futue of development.
Tyipcal applications 典型应用 
–Batteries 电池
–Heat exchangers热交换
–Automotives  汽车
–communications 通信电子
–Semiconductors 半导体
–Cables 电缆
–PCB or CCL 金属基电路基板
–Heat-dispersion substrates, such as for LEDs and laser diodes吸热/散热基板(如LED、激光二极管等)
---
Next:
---